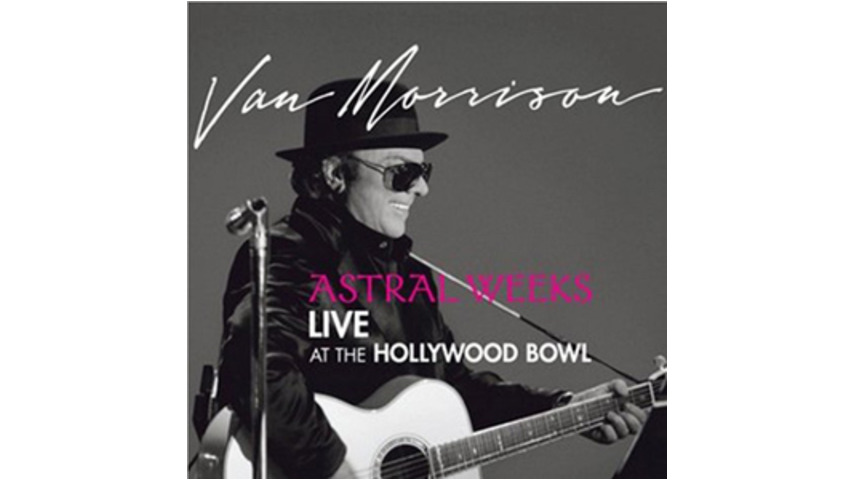 Monday, February 23, 2009
VAN MORRISON – ASTRAL WEEKS LIVE AT THE HOLLYWOOD BOWL (Listen To The Lion / EMI)
To commemorate his first solo album 32 years after it's unheralded release, Morrison starts his own label and performs Astral Weeks live, and it's a strange beast. The songs themselves survive the savaging his ravaged yet manfully expressive voice gives, Jay Berliner returns, the guitarist who worked so perfectly in 1967 and the prospect is undeniably exciting. Giving these songs fanfare and a clearly rapt audience initially seems ideal but these are intensely personal songs to so many people and grandstanding them in Hollywood is possibly the most alien home for them. 'Live From a Pub in Belfast' may have been doing them better service, but, romantic ideals aside, any fans of Astral Weeks (i.e.-most people) should listen to this curiosity, at least opening song Astral Weeks/I Believe I've Transcended. Bonus tracks Listen To The Lion and Common One are equally divine.
ED KUEPPER – ED KUEPPER LIVE (Prince Melon Records)
Also seeing the debut of an artist's record label with a retrospective live album is Ed Kuepper. An Australian release of a CD sold on last year's European tour; 'Recorded sometime, somewhere in recent years' (but sharing much of the setlist with 2005s Northcote Social Club recording), it's a mix of classic Saints (Eternally Yours), with equally impressive Laughing Clowns (The Laughing Clowns and Collapse Board) and solo material (Honey Steels Gold and Little Fiddle) that translates well to disc. Ever-present drummer Jeffrey Wegener and bassist Paul Oxley are the only backing for what is a well-recorded and impressively textured sound. It's easy to forget what a proficient guitarist Kuepper is and the better tracks – La Di Doh and Honey Steels Gold allow him to pull mechanical symphonies from barroom riffs in a way Creation Records must have regretted missing out on releasing.
THE WAIFS – LIVE FROM THE UNION OF THE SOUL (Jarrah / MGM)
There is a warmth and accessibility to this record that fans of the band will adore, and is unlikely to convert any newcomers. Recorded on a national tour a year ago, complete with audience banter, this is as honest a depiction of The Waifs live as there will ever be. Their label owner and general busybody John Butler guests on what is slowly becoming an alternative national anthem From Little Things, and Clare Bowditch joins for a crack at I Remember You (lovely, but not troubling Bjork for the definitive reading). The musicianship is faultless, the harmonies well worn and seamless, the performance sounds like a celebration of an unfaltering work ethic and an increasing passion for music their grandmothers would have approved of. They're clearly having fun and the intimacy of their show sounds at odds with the stadium shots adorning the sleeve. Not leaving their roots anytime soon it seems.
THE MOONEE VALLEY DRIFTERS – LIVE AT THE NIGHTHAWK (Independent)
Fixtures of the Melbourne music scene for many years, The MVD have earned the right to release a live album as a document, not a cheap knock-off. Resolutely unconcerned with trends, these country classics and what these days qualifies as 'roots' seem perfectly timed. Just when authenticity is deemed more valuable than ever, here come guys who sound born to play these songs. The playing here is exemplary, the recording quality top-notch and the song selection and pacing spot-on. It's hard to fault these guys at all in fact, Cash On The Barrelhead, Flash Crash and Thunder and the jive-worthy Who Shot Sam? are all high points from an album that could have been released anytime in the last 50 years but sounds perfect for today. Fun, impeccable, fresh and as old as the hills. Great stuff.